Groundwater Governance and Management

State-Level Groundwater Governance and Management in the U.S.
Groundwater is increasingly important for meeting water demand across the United States. Forward thinking governance and effective management are necessary for its sustainable use. The U.S. has state governments that are primarily reponsible for groundwater governance (i.e., making laws, policies, and regulations) and management (i.e., implementation of laws, policies, and regulations). This decentralized approach results in different strategies and practices. In Fall 2015 the Water Resources Research Center began the next phase of its "Groundwater Goverance in the U.S." project. A nationwide survey was developed in coordination with an advisory council from the Ground Water Research and Education Foundation (GWREF) and funded by a grant from the GWREF. The survey was administered to state-level officials who oversee groundwater quality programs in 2016 in order to identify on-the-ground practices that may help improve and enhance management of the nation's water supplies. The report was finalized in June 2017.
 The article, "Critical Issues Affecting Groundwater Quality Governance in the United States," published in Water in 2018, by Jacob D. Petersen-Perlman, Sharon B. Megdal, Andrea K. Gerlak, Mike Wireman, Adriana A. Zuniga-Teran, and Robert G. Varady, reports the results of the "State-Level Groundwater Governance and Management in the U.S.: Summary of Survey Results of Groundwater Quality Strategies". Survey respondents identify a wide assortment of groundwater issues and concerns, including quality and quantity impairment, staffing and budget issues, private well vulnerability, and overdraft. The authors also discuss how findings align with current groundwater uses in the U.S. 
Read the article here
Invisible Water: The Importance of Good Groundwater Governance and Management
Increasing demand for water has led to a higher reliance on groundwater. As dependence on groundwater increases, water managers and policy makers need to pay careful attention to both groundwater quality and quantity. This paper, written by Sharon B. Megdal for the journal npj Clean Water in 2018, summarizes the results of efforts to bring attention to the importance of understanding and improving groundwater governance and management. Discussion of survey work in the United States and global case studies highlights the importance of focusing attention on this invisible water resource before pollution or depletion of it causes severe economic, environmental, and social dislocations. Better governance and management of groundwater are required to move toward sustainable groundwater use.
Read the article here
Decentralized Groundwater Governance and Water Nexus Implications in the United States
Groundwater governance (making laws, policies, and regulations) in the United States is decentralized, resulting in considerable variations in practices across states. This article in Jurimetrics, written by Sharon B. Megdal and Jacob D. Petersen-Perlman, reports on two state-level surveys and three regional case studies conducted to better understand groundwater governance strategies and practices. The article also relates the results of three research efforts to food, energy, and climate. The analysis of this article points to the importance of identifying best practices for addressing nexus challenges for groudnwater.
Learn more about decentralized groundwater governance in the United States here
Groundwater Governance and Assessment in a Transboundary Setting
As groundwater reliance is increasing across the globe, including the United States-Mexico region, the complications of governing transboundary groundwater become more prominent.  In their chapter of the new book Lake Governance, authors Sharon B. Megdal and Jacob D. Petersen-Perlman discuss groundwater governance and assessment, with a focus on the Transboundary Aquifer Assessment Program (TAAP) along the U.S.-Mexico border. After providing an overview of groundwater governance in practice, the authors discuss commonly accepted principles for governing groundwater and recent developments in legal principles for transboundary groundwater governance. They explain how TAAP studies have been made possible by a cooperative framework agreed upon by American and Mexican partners through the International Boundary and Water Commission (IBWC). The authors highlight the value of the TAAP framework for the Arizona-Sonora border region and suggest it could be applied elsewhere.  Edited by Velma Grover and Gail Krantzberg, the book can be ordered at https://www.crcpress.com/Lake-Governance/Grover-Krantzberg/p/book/9781138633759. Please email smegdal@email.arizona.edu or jacobpp@email.arizona.edu for more information about the chapter. More information about the TAAP can be found at https://wrrc.arizona.edu/TAAP.
Learn About Lake Governance here
Addressing the Groundwater Governance Challenge
This chapter provides an overview and thus contributes to a better understanding of the world's groundwater resources, their distinctiveness and their governance. It describes the principal elements of and key instruments employed in groundwater governance. To this end, the authors introduce several case studies from across the globe and offer some corresponding lessons learnt. In particular, this chapter presents an analysis of the role of monitoring and assessment in groundwater governance, showcasing the example of The Netherlands. A global diagnostic of the current state of groundwater governance is provided, based on information from a set of commissioned thematic papers and the outcomes of five subsequent regional consultations carried out within the framework of a GEF-supported project.
Read the chapter here
 
Modes And Approaches of Groundwater Governance: A Survey of Lessons Learned from Selected 
The growing importance of groundwater as a critical component of water supply for agriculture, urban areas, industry, and ecosystems has increased the need to protect aquifers worldwide from overexploitation. Water governance is central to achieving this end. Thus, the article "Modes and Approaches of Groundwater Governance: A Survey of Lessons Learned from Selected Cases across the Globe", by Robert G. Varady, Adriana A. Zuniga-Teran, Andrea K. Gerlak, and Sharon B. Megdal from the University of Arizona, analyzes ten selected groundwater-governance case studies from diverse regions to identify characteristics of good governance practice. The cases selected varied across four elements - institutional setting, availability and access to information and science, robustness of civil society, and economic and regulatory framework. All four of these elements were found to have important impacts on governance by affecting incentives, conflict, power relations, effectiveness, and sustainability of process and outcomes. In sum, critical capacities of governments at multiple levels and civil society actors were found in the characteristics of shared governance. This article was published in a Special Issue of the journal Water with the title Water Governance, Stakeholder Engagement, and Sustainable Water Resources Management , edited by the WRRC's Sharon Megdal and Susanna Eden and Eylon Shamir of the Hydrologic Research Center, San Diego, CA.
Read the article here
 
ISMAR9 Call to Action Sustainable Groundwater Management Policy Directives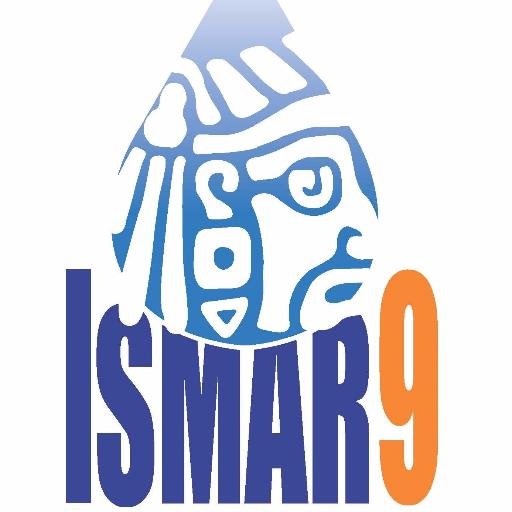 August 2016 saw the release of a Call to Action developed during two working sessions at the International Association of Hydrogeologists International Symposium for Managed Aquifer Recharge in June 2016 in Mexico City, Mexico. A working group further refined the document in the following weeks. Designed for decision-makers and the public, the Call to Action is intended to inform, engage, and educate stakeholders on the critical need for addressing our shrinking groundwater resources now, before it is too late. The Call to Action is available in both English and Spanish.
The Groundwater Visibility Initiative: Integrating Groundwater and Surface Water Management
Making groundwater more "visible" was the subject of a workshop held in Denver, Colorado, April 28, 2016. The workshop marked the starting point for an initiative intended to raise awareness of groundwater, its characteristics, governance, and importance as a source for water resource sustainability. A report from that workshop was released in August 2016, which lays out key findings and recommendation, along with a call to action for elevating the status of groundwater in the minds of professionals, policy makers, and the public. In addition, a group of authors, including Michael E. Campana, William M. Alley, Lisa Beutler, Sharon B. Megdal, and John C. Tracy, have worked together on two papers published in August-September 2016. These papers carry out the call to action by getting the word out on the Groundwater Visibility Initiative and its goals.
Stakeholder participation is a foundation of good water governance. Good groundwater governance typically involves the co-production of knowledge about the groundwater system. Models provide a vehicle for producing this knowledge, as well as a "boundary object" around which scientists and stakeholders can convene the co-production process. Through co-production, stakeholders and scientific experts can engage in exchanges that create system knowledge not otherwise achievable. The process involves one-way transfer of information, active two-way conversations, and integration of multiple kinds of knowledge into shared understanding. In the Upper Santa Cruz River basin in Arizona, USA, the University of Arizona Water Resources Research Center (WRRC) convened a project aimed at providing scientific underpinnings for groundwater planning and management. This project, entitled Groundwater, Climate, and Stakeholder Engagement, serves as a case study employing the first two stages of knowledge co-production using a hydrological model. Through an iterative process that included two-way communication, stakeholders provided critical input to hydrologic modeling analyses. Acting as a bridging organization, the WRRC facilitated a co-production process, involving location-specific and transferability workshops, which resulted in new knowledge and capacity for applying the model to novel problems.
Groundwater Governance in the United States: Common Priorities and Challenges
Groundwater is a critical component of the water supply for agriculture, urban areas, industry, and ecosystems, but managing it is a challenge because groundwater is difficult to map, quantify, and evaluate. Until recently, study and assessment of governance of this water resource has been largely neglected. A survey was developed to query state agency officials about the extent and scope of groundwater use, groundwater laws and regulations, and groundwater tools and strategies.
In fall 2012, the Water Resources Research Center and the Udall Center for Studies in Public Policy at the University of Arizona initiated the project " Groundwater Governance in the U.S . " The effort aims to better understand the scope of groundwater governance across the United States today. As a first step, the project launched a national - scale survey of state agency officials in the U.S.
Groundwater Governance - A Global Framework for Action
Groundwater Governance - A Global Framework for Action (2011-2014) is a joint project supported by the Global Environment Facility (GEF) and implemented by the Food and Agriculture Organisation of the United Nations (FAO), jointly with UNESCO's International Hydrological Programme (UNESCO-IHP), the International Association of Hydrologists (IAH) and the World Bank. The project is designed to raise awareness of the importance of groundwater resources for many regions of the world, and identify and promote best practices in groundwater governance as a way to achieve the sustainable management of groundwater resources.
www.groundwatergovernance.org
Arizona Groundwater Management
In this article, Dr. Sharon B. Megdal discusses Arizona groundwater management with a look at the tools that have been developed to support achievement of multiple policy objectives. The geographic focus is Central Arizona, the location of Arizona's most populated metropolitan regions. Dr. Megdal explains how the foundation of the 1980 Groundwater Management Act has been built upon to facilitate meeting groundwater policy objectives. The framework allows for significant flexibility — or choices — on the part of those who must comply with the regulations.Several unresolved issues, or, as we sometimes call them, "holes in our water bucket" are also discussed.
Arizona's Experience a Model for Groundwater Governance
Dr. Sharon B. Megdal discusses groundwater governance issues related to her international travels.
Groundwater Governance: From National and Regional Needs to Global Solutions
Water policies at national and transboundary levels remain focused almost exclusively on surface water issues. The 'invisibility' of groundwater in local and transboundary aquifers, the time over which impacts are eventually felt and the persistence of pollution, not to mention the differentiation between shallow and deep circulation, make governance problematic. Evidence of an effective management of groundwater resources able to sustain a set of social, economic and environmental services is virtually non-existent. An unprecedented increase in the use of groundwater, both in urban and rural areas, has occurred over the last few decades. This drastic change has been identified as the 'silent revolution' of water-supply, because it has occurred in many national as well as transboundary aquifers in a manner that has gone virtually unnoticed, unplanned and uncontrolled.
Groundwater, Climate and Stakeholder Engagement (GCASE)
Planning to meet water demands in semi-arid regions is particularly challenging for groundwater dependent communities where aquifers are being replenished by intermittent streamflow events.  Projected and observed climatic changes for the Southwest increase uncertainties. The project, Incorporating Climate Information and Stakeholder Engagement in Groundwater Resources Planning and Management, employs a novel modeling framework and extensive stakeholder interactions to achieve the following three objectives: (1) Address climate uncertainties with a sophisticated modeling framework; (2) Increase stakeholder capacity to adapt water planning and management to future climate uncertainties; and (3) Establish the transferability of the modeling framework and capacity building approach.